Mendelsohn's research proved effective in addressing the globalization of the markets and the need to employ intermarket analysis. In 1991, Market Technologies released VantagePoint Intermarket Analysis Software. This software applied the nonlinear, pattern-recognition and forecasting capabilities of neural networks to intermarket analysis, marking yet another significant step in the evolution of PC-based technical analysis.


VantagePoint is intuitive, easy to use, and offers traders unique leading-type technical indicators. Using intermarket analysis and an intelligent neural network process to find hidden patterns and relationships between markets, these indicators provide short-term trend forecasts and anticipate trend changes. Most analysis software operates by plotting only current and historical prices. VantagePoint is different in that it was designed to tell you tomorrow's expected high and low.


VantagePoint Intermarket Analysis Software 8.8 takes trading with the trend to a whole new level. VantagePoint goes far beyond most typical analytical software packages, which look only at past prices on each individual market to create various technical indicators averages like moving averages that lag current market action.


After analyzing three years of actual market data from November 2008 to November 2011. The average of the results below is 79.7 percent, which is quite astonishing given the market volatility of the last three years, and it suggests strongly that the 80% plus forecasting accuracy rate itself is attainable.



VantagePoint's strength is in turning the predictive data from the neural network process into indicators that lead rather than lag the market. VantagePoint's predicted difference indicators often provide even earlier alerts that market momentum is shifting, giving traders clues that a trend is strengthening or weakening and could possibly lead to a change in price direction.


The quality of VantagePoint speaks to the adage, 'You get what you pay for.' If you are serious about becoming a successful trader or investor and you are looking for an edge that spots and helps confirm potentially profitable trading opportunities, while helping you to avoid dangerous traps, VantagePoint is the tool for the job.


Using a neural network process to select the best parameters and predictive indicators that meet the criteria set by its trademarked Intelliscan® feature, VantagePoint provides reliable short-term trend forecasts to give traders an early alert for trades they can take with confidence, making it possible to recoup the cost of the software quickly.


VantagePoint 8.0 still relies on its time-tested neural networks and intermarket analysis to arrive at its predicted forecasts. That is a definite plus because they have proven to give the user an accurate "heads up" on market direction. This is the heart that drives the software, and Market Technologies could have built simple functionality around this core and left it at that. But the company has added many additional functions that are beneficial to users.

Stocks and Commodities Magazine Readers Choice Award
2017 Artificial Intelligence Software – Semi-Finalist
2015 Futures Trading System – Honorable Mention
2015 Artificial Intelligence Software – Semi-Finalist
2010 Futures Trading System – Honorable Mention
2010 Artificial Intelligence Software – Semi-Finalist
2009 Futures Trading System – Finalist
2009 Artificial Intelligence Software – Finalist
2006 Futures Trading System – Semi-Finalist
2006 Artificial Intelligence Software – Finalist
2005 Readers Choice Awards Program – Semi-Finalist
2003 Artificial Intelligence Software – Honorable Mention
2001 Artificial Intelligence Software – Honorable Mention
1998 Artificial Intelligence Software – Honorable Mention
1997 Artificial Intelligence Software – Finalist
1996 Artificial Intelligence Software – Honorable Mention
1995 Artificial Intelligence Software – Honorable Mention
1995 Futures Trading System – Semi-Finalist
1993 Artificial Intelligence Software – Honorable Mention
1993 Futures Trading System – Honorable Mention

TraderPlanet.com
2016 STAR Award – Stocks Trading Software – 3rd place
2014 STAR Award – Forex/Futures Trading Software – 2nd place
2013 STAR Award – Forex/Futures Trading Software – 3rd place
2012 STAR Award – Forex/Futures Trading Software – 1st place
2011 STAR Award – Forex/Futures Trading Software – 1st place
2010 STAR Award – Forex/Futures Trading Software – 1st place
2009 STAR Award – Forex/Futures Trading Software – 1st place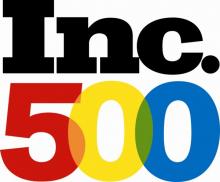 Inc. Magazine
2008 Inc. 5000 List – Award
2004 Inc. 500 List – Award

Tampa Bay Business Journal
2007 Best Place to Work
2007 Tampa Bay Fast Fifty Competition
2006 Business of the Year Awards – Finalist
2006 Top 25 High-Tech Product Developers/Manufacturers Award
2006 Best Place to Work
2005 Manufacturing Business of the Year Finalist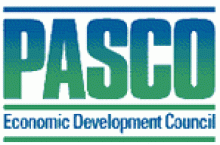 Pasco Economic Development Council
2006 Industry of the Year – Award
2000 Industry of the Year – Award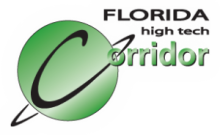 Deloitte & Touche LLP
2002 Florida High Tech Corridor Fast 50 Award

University of Florida
1999 Florida 100 Award